Who are we?
NoID – A revolutionary secure email solution for yesterday.
Email using privacy and security by design principles instead of the now 50 year old "anyone, can email anything to anyone whether they want it or not" concept.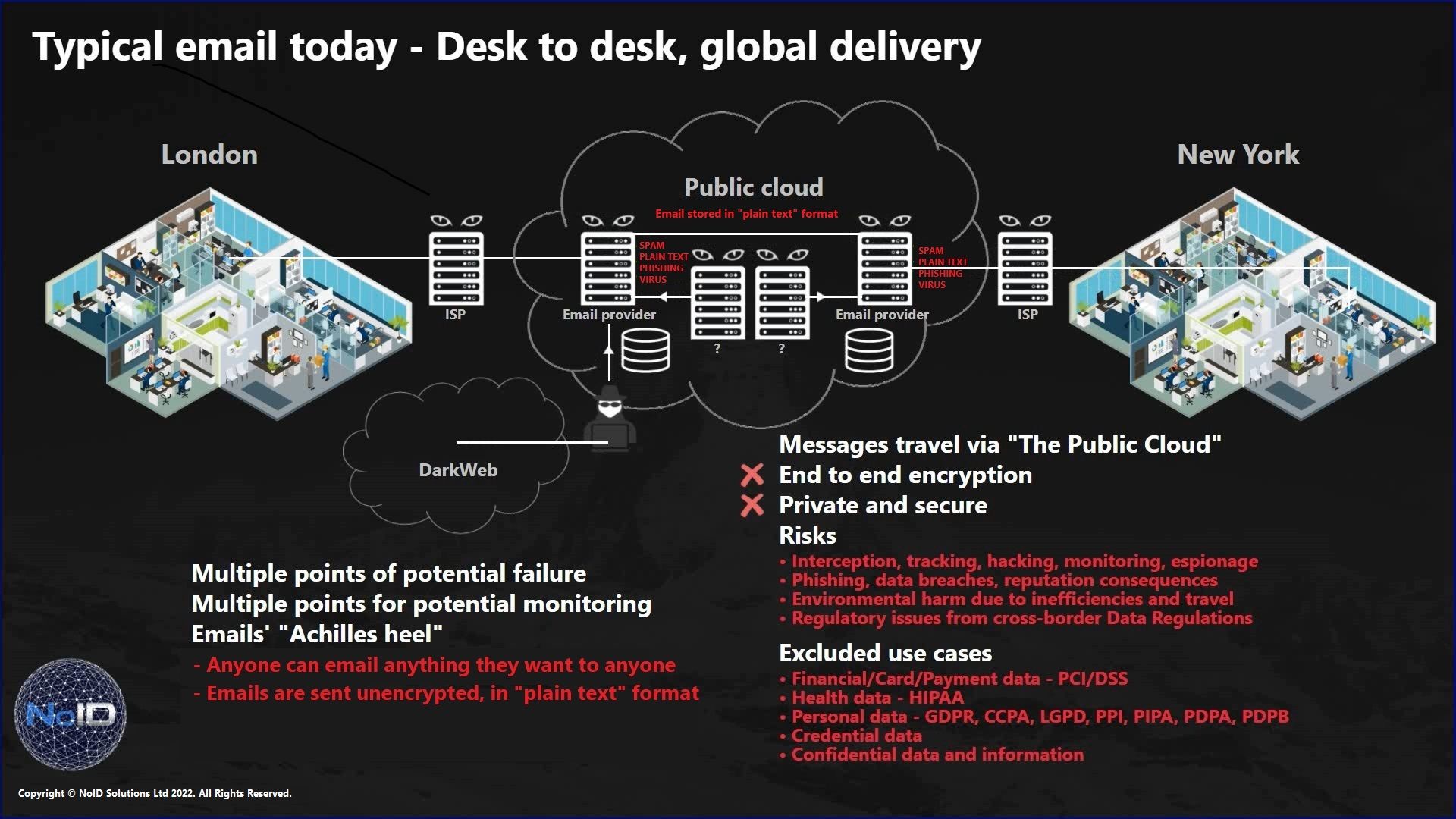 What do we do?
We move information from A to B securely.
This information might be an email, password, text, pdf document, your lover's photo, you name it.
By design we have nothing to do with your data, and we do not want it. It is your data – we just deliver it.
All you have to do is use your existing POP3 and SMTP3 compatible email clients, Microsoft Outlook, Thunderbird etc and then add and use our solution to the degree you value the added privacy and security it delivers.
What are the benefits?
Reduction of risk
Authentication before communication, creating trust between sender and receiver. This reduces the risk of data breaches, phishing, spam, junk and reputational consequences
Data is encrypted on the sending device and only decrypted on the receiving device
You keep your existing email tools; we work quietly and invisibly behind the scenes
Ease of integration and fast implementation - our technology is invisible
You don't need an army of expensive techies to implement this
Works side by side with your existing email solution
Carbon & footprint reduction - we cut the travel miles of your data
Removal of monitoring and interception, your encrypted data has No public IDentity
It's your data, we provide the tools, you decide where your server is located - at your office, cloud, a Swiss Alps nuclear bunker, data centre at your castle, satellite (although it may slow down the process!)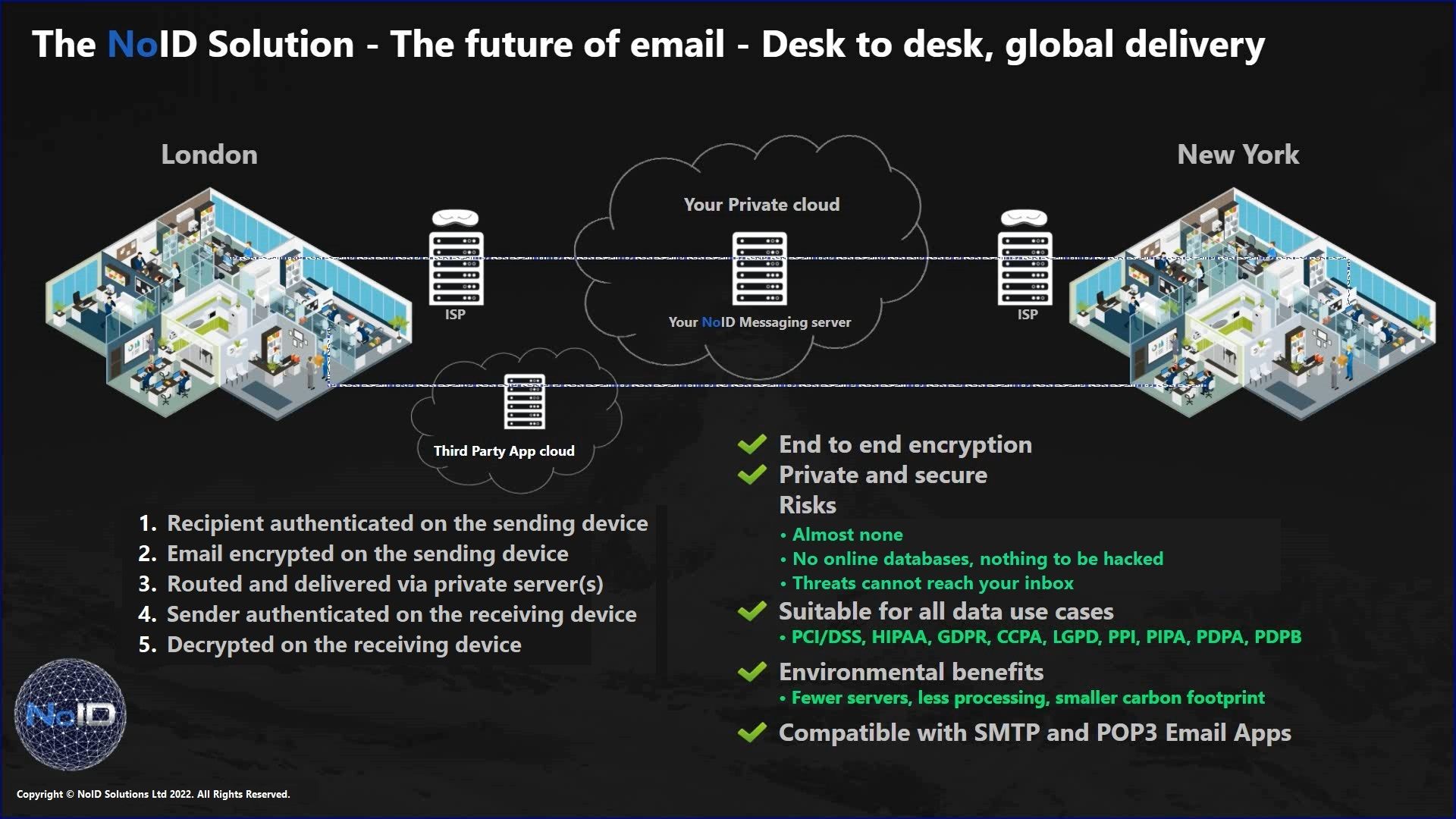 Who are we?
Rob Jones – Founder
Entrepreneur, Product creator and DPO. Fed up with the lack of security and privacy "by design" of email and doing something about it. 30+ years of global experience, implementing solutions which solve problems.
Maria SapinskaStrojek – CEO - contact at: ms@noid.ltd
Forward, future and out of the box thinker for whom nothing is impossible. Lawyer by education, banker throughout majority of her career and heart & soul developer of innovative and disruptive projects at the present. Passions: travel, extreme sports &art
Daniel Custo' – CFO
Accounting qualified, dynamic and with a passion for technology and travel, Daniel has many years' or experience managing finances in international iGaming and Software Publishing groups.
And many more in our team - advisors, developers, supporters, translators without whom this journey would not be possible.
Who are you?
Anyone who values their privacy
Our timeline:
March/April – tests. We are calling for all cyber/security warriors to play with, test, and evaluate the tools we are building.
May – Microsoft store for Windows and Android
June – IOS store
July – Mac store