08 Jun 2022
An interview with Arctic Wolf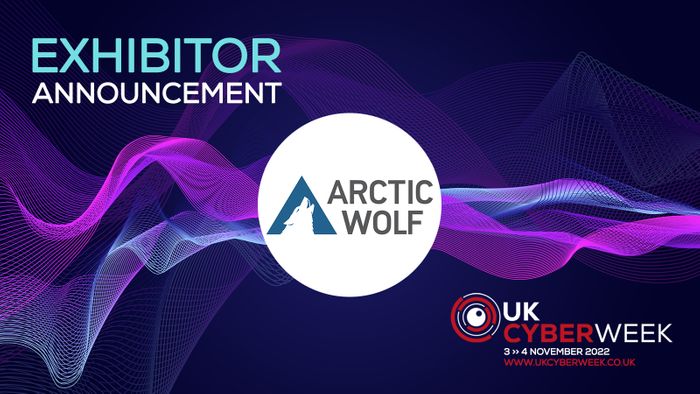 1. Who are Arctic Wolf and what do you stand for/ what's your mission?
Arctic Wolf® is the market leader in security operations. Using the cloud-native Arctic Wolf® Platform, we help organisations end cyber risk by providing security operations as a concierge service.
Our mission is to end cyber risk.
2. What big issue in cyber security/ tech are you addressing and how? Why is this important?
It is Arctic Wolf's view and opinion that cybersecurity has an effectiveness problem – and it is compounded by an over reliance on tools and technology. Every year new technologies, vendors, and solutions emerge, and yet despite this constant innovation we continue to see high profile breaches in the headlines. We believe that organisations need to switch their thinking from a tools mindset and embrace an operational mindset: blending, tools & technology with people and process. This combination has long been regarded in Cybersecurity as the correct approach. The issue has been how to do it. We are here to help.
3. What separates Arctic Wolf from your competitors?
Arctic Wolf® is the market leader in security operations. Using the cloud-native Arctic Wolf® Platform, we help companies end cyber risk by providing security operations as a concierge service. Highly trained Triage and Concierge Security® experts work as an extension of internal teams to provide 24x7 monitoring, detection and response, ongoing risk management and security awareness training to give organizations the protection, resilience and guidance they need to defend against cyber threats.
4. Can you give us some insight into the tasks that make up a regular working day at Arctic Wolf? How has this changed in recent months?
Broadly speaking Service Delivery at Arctic Wolf splits in to two areas; reactive and proactive cybersecurity.
Reactive is owned by our Triage team (400+ Security Analysts and Engineers reacting 24/7/365) who provide real time threat detection and response for our customers. The Triage team contain threats in customers environments before business operations are interrupted and continue to support them until incidents are fully resolved.
Proactive is owned by the customers named Concierge Security Team. Their role is to continually move our customers Security Posture forward and drive the Security Outcome our customers need. This is delivered as a Security Journey tailored for every customer.
The threat landscape, unfortunately, continues to evolve. Geo-political events, commercial attacks for financial reward, IP theft, targeted business disruption, and opportunistic attacks continue to grow almost exponentially. At Arctic Wolf in recent months, we've again seen industry wide vulnerabilities exploitation attempts (e.g. Spring4Shell) as well as the continued targeted attacks.
5. Can you fill us in on any challenges you've faced at Arctic Wolf and how you overcame these?
There are, of course, a plethora of new attack techniques and vulnerabilities discovered daily. At Arctic Wolf we continue to monitor, investigate, and adapt to these on a daily basis. Beyond the 'business as usual' threat detection and response, risk management, and user cyber education Arctic Wolf sees other challenges in the cyber security market.
The skills shortage in cyber is well documented as any organisation trying to build an effective cyber defence capability in-house knows. At Arctic Wolf we need to continue to attract top talent to protect our customers and deliver world class service and outcomes. We do this through several initiatives, not least:
Making Arctic Wolf a great workplace with space for diversity, continued learning, and a customer focused attitude.
Working closely with regional educational and businesses across the globe to attract top talent and nurture them to realise their full potential.
Providing a fair and equitable place to work.
6. In your opinion, what are the most exciting developments within cyber security/ tech at the moment?
Whist it is perhaps easy to say that Artificial Intelligence and Machine Learning has great potential in the cyber security space it is also not the sole solution to the threats and risks we face as organisations. However, used effectively it can certainly add value to the defenders arsenal. Machines can indeed work faster to detect anomalies in behaviour, for machines, networks, and users alike. We will continue to see more machine assisted detection across the security tools we use.
That said, at Arctic Wolf we believe humans (still) can perform threat hunting, triage, and understand context better than machines. A combination people, process, and technology, we believe, drives the best outcomes for our customers.
7. What do you see the future of the cybersecurity/tech sector being like? Does this excite or scare you?
Customers will continue to adopt public cloud IaaS and SaaS services where they make business sense. Legacy applications will be replaced with cloud native applications where the decisions on resilience, scalability, and security need to be considered. Technology teams will need to work ever closer with security practitioners and change working practices to adopt new architectures in a more agile and secure approach.
It's a great time to build security into new applications from the start and that provides an exciting opportunity to improve our approach to securing the business.
8. Why should our visitors at UK Cyber Week stop by your stand?
It's a great opportunity to learn how each of the vendors approach security, discuss what we see in the market, and investigate new approaches.
9. Do you have any exciting updates our audience should be aware of?
Arctic Wolf is continuing to innovate and add more integrations with the security tools our customers use. Our most recent release provides Managed Detection and Response for Google GCP, tightly integrating with Security Command Center and Cloud Audit Logs. Whilst we had broad coverage for Azure and AWS already this completes the integration for the three most popular public cloud platforms. Customers can truly leverage multi-cloud and have foundational security across all of them using Arctic Wolf Security Operations.
10. Where can our audience find you? Website/ Social Media Channels etc.
https://twitter.com/AWNetworks
https://www.facebook.com/ArcticWolfNetworks
https://www.youtube.com/c/ArcticWolfNetworks
https://www.linkedin.com/company/arctic-wolf-networks/