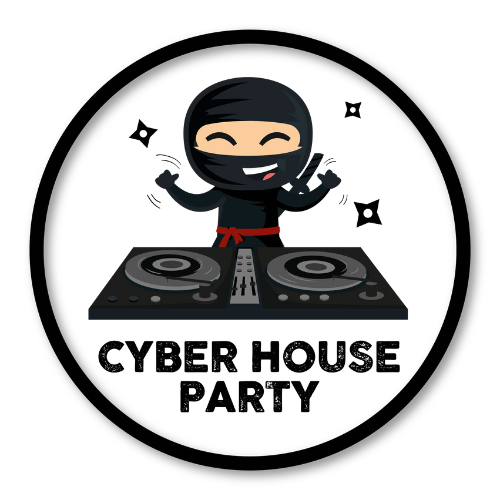 What is the Cyber House Party?
Get ready for the ultimate Cyber party experience, featuring six of the hottest DJs in the game! Join us for a night of non-stop music, dancing, Networking and fundraising for the NSPCC.
Our cyber house party will feature an incredible line-up of DJs, each bringing their own unique style and energy to the dance floor.
But it's not just about the music - we're also raising money for a worthy charity as well as providing you with a unique networking opportunity to expand your contact within the industry.
So grab your colleagues, put on your dancing shoes, and get ready for a night you won't forget.
Let's make this cyber house party one for the books!
SIGN ME UP!
Who are Cyber House Party?
Cyber House Party is a not-for-profit and volunteer-led event created in response to COVID and focused on fundraising for UK charities. 100% of donations go directly to charity via Virgin Giving.
Goals:
Contribute to the wellbeing of the UK cyber security community
Help get more people into cyber security careers
Provide a platform for UK not-for-profit organisations
Collaboratively fundraise for UK charities